Tripawds is a user-supported community. Thank you for your support!
YAY!  More pics!!  She is teasing me now thats for sure!  It's OUR turn for her showcase, so I will be getting random images for the next few days/week and then I will get them all with a wonderful blog post about the adventure, I will be sure to share her post on here when I see it!
Ive been very busy lately and staying to myself.  However, I am very excited to try to make home made dog treats for my etsy shop once I get some time.  I have something up my sleeve also, while on break from school, I started a program for Vet Assistant.  I am very excited and hope I am able to see it through!
One last thing… a month ago I made a hard decision, I mailed Loki and Salem's collars to AZ, not knowing if I would ever see them again, chancing the idea of losing them forever, entrusting my friend with them, not knowing her plans.  I got this in the mail today…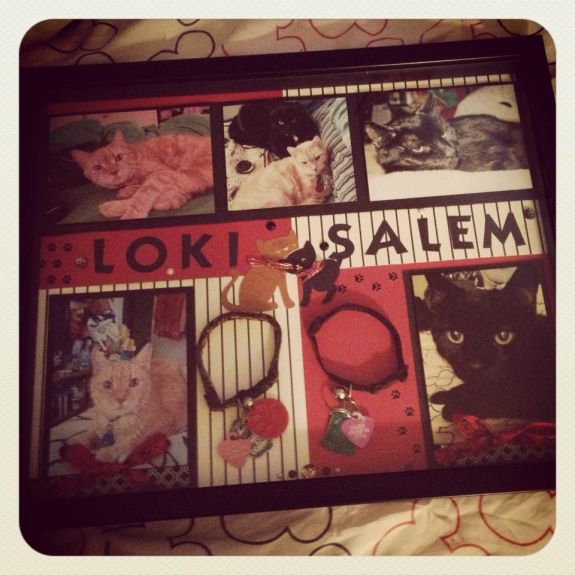 In the end… I have some pretty amazing friends after all 🙂