Tripawds is a user-supported community. Thank you for your support!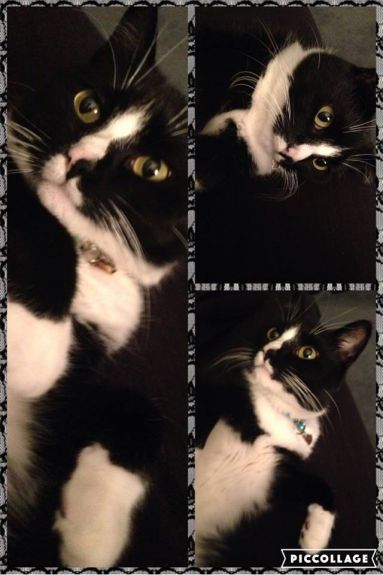 Whew!
Yeah I know…
If you happened by my Angel Salem's blog a few weeks ago, you will see that I have come back 🙂
It's been a crazy time the last year or so, a lot of changes, a lot of up hill battles.
It's amazing to me how much that little bugger Dodger changed my life though.  He has been my constant little light that has shone the way through every up and down.
He's incredibly attached to me, like…if Athena even LOOKS at me that cat is in her way making sure he has all of my attention!  He's a brat!  My brat…
We lost Jack last year and it's been really hard for me to deal with.  Mom had a stroke…
We had to move…
BUT the new house is amazing, it's been wonderful where we are and the landlord is fantastic.
I just started weight watchers as I have gained a lot due to stress eating…so we shall see how this madness goes.  It's only day 4 so… time will tell I guess right?
IF any one is interested…I am totally one of those people…. that's right Dodger has an Instagram 🙂
TheGreatDodger is his handle…come check us out there 🙂
I'm going to try to update this blog more now.  Writing has always been my way of dealing… in fact my best friend (she lives in New Zealand!) and I have been writing on a story for over a year now…just to pass time and deal with things… it's like… 5 novels probably by now hahaha 🙂 It won't go anywhere but man it sure is fun and relaxing!
How is everyone out there???  Hope you are all doing well!
<3 Kendi and Dodger